Tableau: Good to Great; Extending Action Filters
Welkom terug! Fijn om veel en goede feedback terug te krijgen op deze serie. Deze keer kom ik met een video (Engelstalig) over Action Filters, ik wil je helpen om het maximale uit deze Action Filters te krijgen en dat je echt goed snapt wat Tableau onder de motorkap doet en tenslotte hoe je ze kan tweaken naar jouw voorkeur.
Ik weet dat sommige mensen deze serie gebruiken om mijn voorbeelden uit te proberen en te maken. Daarom geef ik jullie de mogelijkheid om de video te pauzeren zodat je het voorbeeld hieronder eerst zelf kunt proberen, en natuurlijk verder afspelen als je ergens vastloopt en toch graag de oplossing in de video bekijkt.
Hier is het dashboards dat we willen maken, ik licht een aantal interactiviteits functies toe in de video. Blijf niet te veel hangen op de vormgeving en best practice, of het gebrek eraan in dit dashboard, het is slechts een voorbeeld om de functionaliteit te tonen. Veel plezier.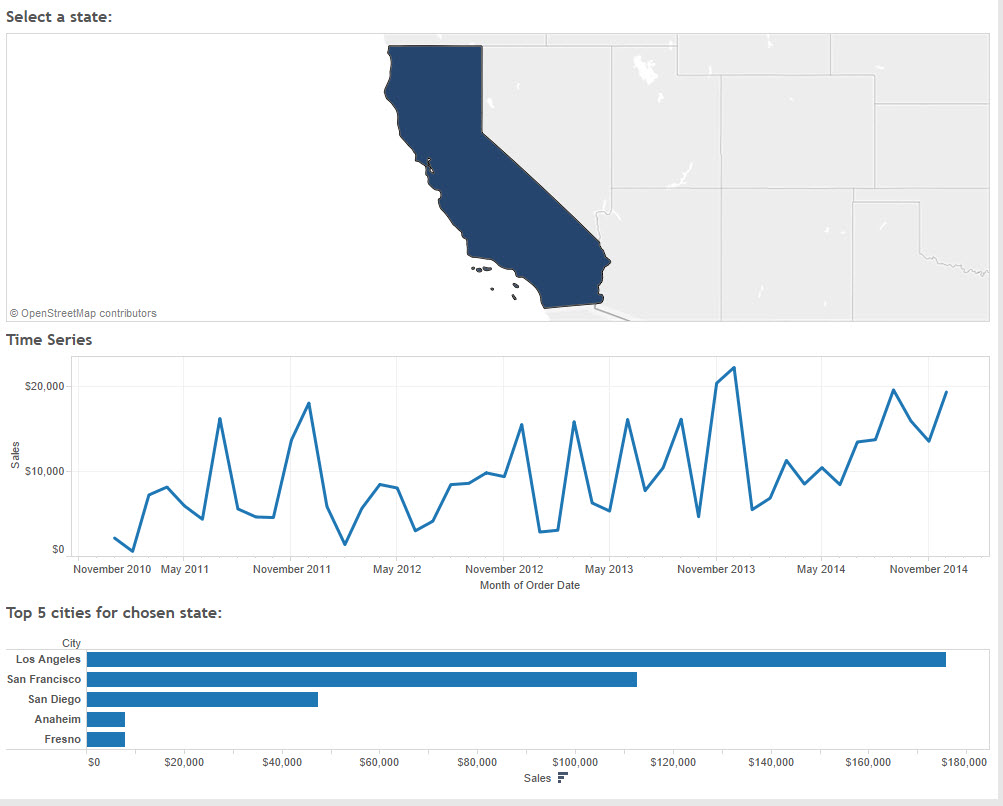 Hier is de video waarin de oplossing wordt gedemonstreerd:
---
Originele blogpost van Chris Love, TIL NL. Geplaatst op 2 juli 2015.
Prefer to read original blog in English? Click here